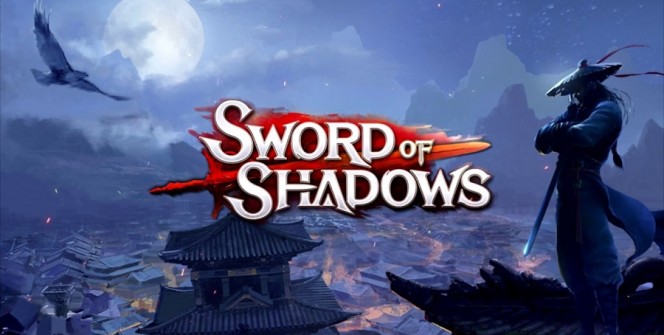 Sword of Shadows for Windows 7/8/8.1/10/XP/Vista/MAC OS/Laptop
Sword of Shadows is a martial arts MMO game developed by Snails Games USA. It is designed to be used on Android and iOS devices, but it can also be used on a PC with the help of an Android emulator. The epic game requires you to choose a martial arts character and equip him with the best fighting skills then embark on a journey to fight dark forces in the ancient realm of Jianghu.
Begin At The Jianghu's Five Martial Arts Schools
Having chosen your character, you can join one of the schools and get the right customizations for your character. The schools provide a wide range of martial arts skills and battle tactics which can give your character an edge in the battlefield. For example, the schools offer tactics that can help your character break through defenses and block feints.
Use Flying Skills and Get Involved In Sky Battles
With the flying skills, you can literally take flight and launch deadly martial arts battle on your opponents. When dealing with PvP opponents, you can use the Eight Fighting Flying Skill to soar above these tricky opponents. If you want to fly across the expansive map, you can just make use of the Ultra Flying Skill.
Complete Quests To Level Up
Completing quests is one of the easiest ways to level up, so you can make use of this method to beat stages faster and become the winner. The game keeps providing you with quests, and you just need to sit back and complete them. If you don't have enough time to complete quests, you can set the game on automation mode to complete some quests for you.
Use Defense and Break Skills For A More Dynamic Combat
These skills can be gained after completing quests, and they can really improve your combat abilities. The defense skill helps you to thwart incoming damage and it is usually shown as a blue shield icon over your fighter's head. On the other hand, the break skill helps you to break your opponent's defense and it is usually shown as a blue shield icon over your opponent's head.
Improve Your Character's Attributes
One great way to improve your character's attributes is by getting better gear, and you can acquire new gear by using forging stones. Another way to boost your character's attributes is by cultivating your combat skills, and you can do this by using cultivation and silver points. In addition, you can improve your character's attributes by acquiring better skills through the schools.
Claim Your Freebies
Freebies in this game can be obtained from the Event icons which are located at the top right section of the screen. Check out for a red exclamation mark on the icons as this mark indicates the availability of a freebie. Some free things that you can get from these icons include: bonuses, novice gift and daily login.
Sword of Shadows for PC
If you want play this MMO game on a bigger screen, i.e. on your laptop, Mac or desktop, you can do so by installing an Android emulator on your computer. This emulator allows you to download and install the game app to your computer.
How To Play/Download Sword of Shadows for PC
Follow the instructions below, it's really easy and it takes about 5-10 minutes to run the game.
Download Bluestacks from their official site
Run and Install it
Open the bluestacks app and setup your Google Play Store with your gmail, sometime it asks for phone verification
After that search for "Sword of Shadows"
Click the Install button next to game icon
When it's done, you can find and play Sword of Shadows in "All Apps" or in "My Applications" sections
Download Sword of Shadows for Mobile and Tablet Devices
Google Play Store Link
Apple App Store Link
Sword of Shadows Trailer
More Sword of Shadows Tips Using Bluestacks
If Bluestacks don't work for you for some reason, you can try Andyroid
Sometimes when playing Sword of Shadows, bluestacks ask you fee to pay but gives you option to download some apps. Every time it asks you just select "Install apps" and continue using it free.
You can configure your keys inside bluestacks. You can map specific key to specific location. And there is options for tilt, swipe, tap, move up/down/right/left…etc
I hope you enjoyed this article, please rate and share. If you have problems running Sword of Shadows on desktop or any other issues, leave a comment below.