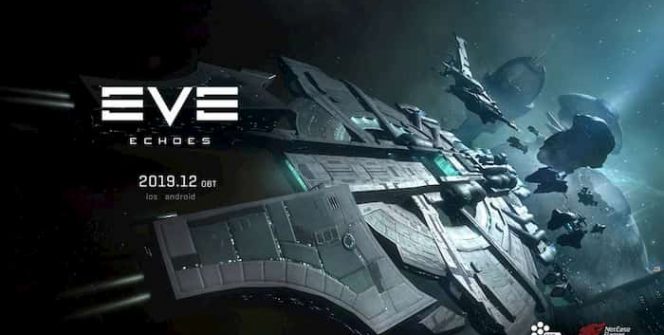 Download EVE Echoes for PC
Eve Echoes is one of the most highly anticipated mobile games of 2019. Now it's finally on Open Beta for players in the US, Canada, Australia, New Zealand, Europe, Russia, and South Korea.
Download, Install and Play EVE Echoes on your Desktop or Laptop with Mobile App Emulators like Bluestacks, Nox, MEmu…etc.
OS:
Windows
7/8/8.1/10/XP/Vista or
MacOS
How to Play EVE Echoes on PC (Easy Steps):
Download, Install and Run the Emulator.
Install EVE Echoes Apk from the Store.
Launch and Play the Game from the App Library!
EVE Echoes Review, Main Features, Gameplay and Video
If you're a veteran EVE player, then you will feel right at home as, for the most part, Echoes is an accurate port of the PC online multiplayer game called EVE Online. There are, of course, some new features unique to the game, such as the Interstellar Trading Centre (in-game market platform), new storyline missions and drone functionalities. Nevertheless, if you're new to the franchise, then jumping into the world of EVE Echoes might be a bit daunting.
In this article, we've compiled vital information that we felt every beginner should know before getting started with the game. Such information ought to prove helpful in enabling players to navigate and understand the game mechanics as well as avoid common problems that tend to plague new players.
Complete the Tutorial
If you're new to the world of EVE Echoes or have played the PC counterpart for some time, it is recommended that you go through the tutorial. This feature teaches you all the essentials and how the game works. You can always return to the tutorial interface by selecting the "Intelligent Assistant" button (the yellow circle on the left side of the screen).
Even if you've played EVE Online before, you will find that the controls and AI functions for controlling various functions somewhat differ in the mobile game.
Buying your first ship
Obtaining the first space ship is an important step that tends to perplex even veteran EVE players. Once you complete the tutorial, the game will prompt you to go to the Interstellar Trading Center to buy a ship called the "Slasher". The latter is an attack-type frigate that is affordable but fast and carries a decent amount of weapons, making it suitable for beginners.
Purchasing the ship at the market is easy enough. However, the delivery process can be confusing. While the game will ask you to specify a delivery location, it does not tell you when the ship would be available for pick up.
Developers have released a statement about the issue stating that it's a bug that they are currently working on a fix. New ship purchases are said to be queued, and server problems can stall delivery of new ships much to the dismay of new players. For now, you'll have to wait and check back often to see if the ship has reached the delivery destination.
Starting missions in EVE Echoes
So you've completed the tutorial and have gotten your hands on a new ship? The next step is to start accepting missions which you can do via the Encounters Tab. Check the News area, and you should be able to see what tasks are available for the day.
Note that you may not be able to accept specific missions as some of them require certain items or equipment. In many cases, the market may not have the item that you need in stock. If so, you will need to do a bit of grinding to gather as many credits as possible and check the market often for updates.
The game may not be too exciting at first, but don't let that fool you. Once you gather enough experience and resources, you will be able to unlock new ships and exciting missions that'll take you at the edge of your seat.
So there you have it — a few tips and helpful advice for beginners looking to get into the brave new world of EVE Echoes. Such information ought to prove useful in helping you take your first few steps and make the most out of what the game has to offer.
I hope you enjoyed this guide, please rate and share. If you have problems running EVE Echoes on your PC or any other issues, leave a comment below.
Open Beta Trailer - Gameplay Footage | EVE Echoes