At this point, everyone in the gaming community knows Minecraft. Heck, even if you're not a gamer, you've probably already heard of Minecraft. This is one of the perks that come from being the most popular game in the world, surpassing other monumental and classic titles like Tetris and Pac-Man in sales.
This success is for a good reason: Minecraft is not only a great survival crafting game that arrived at a time when the genre was still in diapers, but the game arguably popularized this video game niche, catapulting it into mainstream audiences worldwide. And not only that, but aside from the survival mechanics, Minecraft is also a solid building game where players can construct virtually anything and everything from the blocks that they can mine and farm in-game. This fact is taken even further in Creative Mode, where players don't even need to farm materials, and can instead freely fly around the map, and take their time building some awesome creations with their supplies of infinite blocks.
Seriously, have you seen some of these creations that people make in Minecraft? Some of them are absolutely insane and look like they would give professional architects and engineers a run for their money! For example, check out this recreation of Minas Tirith from Lord of the Rings: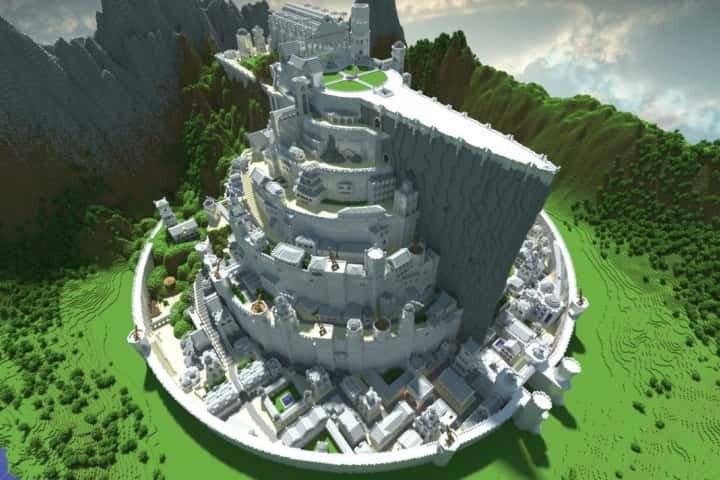 And here's a 1:1 recreation of the Starship Enterprise from The Next Generation that a group of gamers built back in 2011: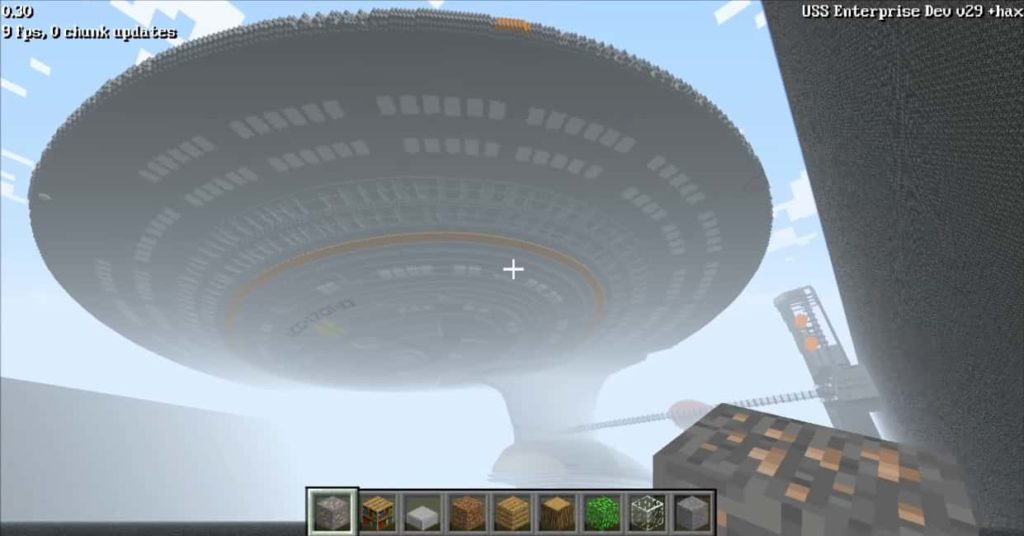 The thing was so big that it absolutely killed your framerate when you turned up the draw distance.
There are countless reasons why Minecraft has achieved the level of popularity that it currently has in the gaming community, though we probably don't need to get into any more detail about that here. However, if we had to criticize one single aspect of this game, which doesn't even have to do with the game itself, it would be the fact that it's not readily available for free. In other words, it's a pay-to-play game. And while it does have some demos floating around out there, these are quite limited, as expected.
The good thing is that you can easily pick up a copy for yourself at any moment through Minecraft's website. The bad thing is that it costs around $30 to do so, at least on PC. But what if you could play Minecraft for free on your PC? What if you could drop the demos and enjoy the premium version of Minecraft on your computer, without paying a single cent? Read on and we'll teach you how to get started!
How to Get Minecraft Premium on PC for Free
One of the greatest aspects of Minecraft is that, due to its sheer popularity, the development team has ported it to a wide variety of platforms, including consoles and phones. And while these versions have their own features and price tags, it's quite easy to actually play the mobile version of Minecraft on your computer, without paying a single cent, by using an Android emulator.
In theory, all it takes to play Minecraft Premium for free is downloading and installing a good Android emulator, acquiring a Minecraft APK from a trusted website, and installing said APK in the emulator. In practice, this is just as easy, except maybe for the part where you need to install an Android emulator, especially since there are quite a few out there and it's difficult to know which one is the best for you.
For the APK aspect, we recommend checking websites like APKVision, or any other blog that you can trust and that looks reliable. Keep in mind that downloading from sketchy websites could lead to potentially unwanted outcomes like getting malware on your computer. Add to this the fact that the APK scene is in constant flux, with new sites popping up everywhere, which can definitely make it difficult to find what you're looking for in a reliable and safe manner. And while there are a few mainstay websites like APKPure out there, some of these might not actually have what you're looking for. This is why we're not personally linking to sites where you can find the Minecraft APK.
Nevertheless, a quick Google search should yield the results you're looking for in a few seconds—just download from sites that look like they might give you malware. And definitely don't download a file if it ends with a .exe extension, as these will most likely install unwanted software on your PC.
Be smart and stay safe!
Which Android Emulator is the Best For Playing Minecraft on PC?
This is one of the most important questions you can ask yourself during this entire process, and with good reason, considering that every emulator has its own features, as well as its positives and negatives. There are many clients like BlueStacks, LDPlayer, Memu, Nox, and more. Heck, googling "Android emulators" will probably yield more results than you'll know what to do with.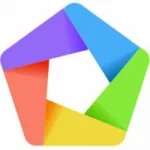 As we just said, each emulator has its strengths and weaknesses. However, with all things considered, our personal choice would be the BlueStacks app player, since it's quite easy and painless to install and set up, and has a nice suite of features that can help to improve your experience with any mobile game, Minecraft included. Specifically, their most recent update added native mouse support for Minecraft, which lets you play this game exactly as you would on your PC—you won't even notice that you're actually playing a mobile version.
And if keyboard and mouse controls aren't your cup of tea, BlueStacks also lets you enjoy Minecraft on PC with your gamepad: Simply hook up a controller via USB or Bluetooth, and the emulator will pick it up automatically and enable it for use in-game.
How to Install Minecraft for Free on BlueStacks
The great part about playing Android games on PC with BlueStacks is that getting started is very easy and takes only a few steps. Here's a step-by-step breakdown on how to proceed:
Download and install BlueStacks. We always recommend acquiring it from the official BlueStacks website; it's free.
Find a Minecraft APK from a trusted website.
Launch BlueStacks and click on the "Install APK" button on the rightmost panel. Alternatively, press Ctrl + Shift + B.
Browse to where your APK file is located and double-click it.
Wait until BlueStacks finishes installing the game, upon which its icon will show up on the home screen.
Click on the icon to start playing Minecraft on PC.
With this easy and quick process, you'll be enjoying the premium version of Minecraft on your PC, without having to spend a single cent. Leave us a comment below if you managed to get it to work on your end, or if you have any questions or thoughts that you'd like to share.