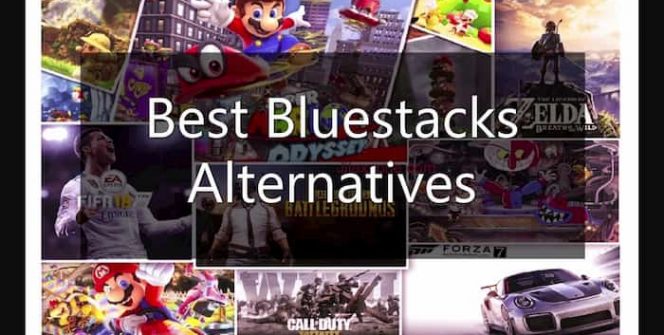 Bluestacks is one of the most popular emulator that people use if they want to run Android applications on their PC or MAC. While it works and is undoubtedly one of the best, Bluestacks isn't perfect and unfortunately has it's cons that are worth considering.
One downside is that Bluestacks is quite heavy for an Android emulator and takes up a significant amount of RAM to run efficiently (at least 4GB). Another con of using Bluestacks is that there have been reports of users having problems with controls when running their favorite Android apps on their computer.
If you're reading this and running into problems described above, then you are probably looking for a better alternative to Bluestacks. Fortunately, there are several options worth considering, and in this article, we will go over five of them below as well as an overview of what to expect out of each one. Only then can you decide on the most suitable alternative that fits your needs and preferences best.
Downloading, installing and playing apps on the emulators mentioned below is similar to Bluestacks. You can check the full guide here.
Best 5 Alternatives to BlueStacks Emulator:
1. Nox App Player.
Nox is an Android emulator that has comparable quality and performance to that of Bluestacks. It is notable in that it enables users to run just about any Android app on a PC or Mac. One of its' more distinctive features is its' high compatibility with computer peripherals such as a mouse, keyboard and PC game controllers which makes it highly appealing for people looking to bring in a bit of PC-like experience to their Android games.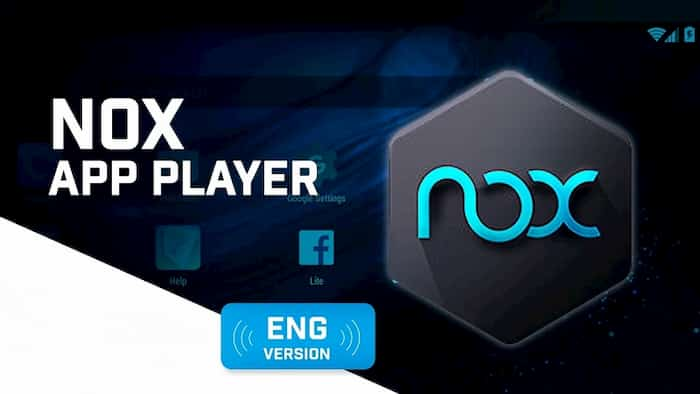 Another great thing about Nox Player is that it has one of the prettier and friendlier user interfaces around. As a result, changing settings such as volume and location is a breeze. Granted, Nox is known to lag occasionally and is not as fast as Bluestacks but offers satisfactory performance as one of the better Android emulators for PC and macOS.
Price: Free
OS: Windows and MAC
Can run: Android Apps
2. MEmu Play.

Memu is one of the newer and more popular Android emulators available for PC which users can download and use for free today. It is notable for being able to run just about any app from Google Play with high compatibility. Unlike most other Android emulators, Memu has been optimized to work well with AMD and Intel Chipsets.
Now many would agree that MEmu is a strong contender for the title of "Best Alternative to Bluestacks in 2019. Users can download and install the latest version of Android on their PC and offer reliable performance for most Android apps.
Price: Free
OS: Windows
Can run: Android Apps

3. IPadian.
Not interested in emulating Android on your computer and prefer iOS instead? If so, then IPadian might be the emulator that you need. As the name implies, the latter simulates an iPad running on a Windows machine which might appeal to specific users.
With Ipadian, users can download and run iOS apps on a laptop or PC. The emulator is free to try but with limited access to apps and peppered with annoying ads. Users will have to buy the paid version to get the most out of what the emulator offers.
It is important to note that IPadian uses a custom App store and a WebKit browser. This means that you won't be able to use it to log on to your Apple account on PC or synch whatever you're doing on an iPad device.
Price: 20$
OS: Windows

Can run: iOS Apps

4. Tencent Gaming Buddy / Gameloop.
While it is not an Android emulator per se, the Tencent Gaming Buddy is an excellent alternative to Bluestacks if all you ever planned to do with it is play PUBG mobile. As you may already know, the latter is a massively popular battle royale game for Android and iOS that is best played with a keyboard and mouse.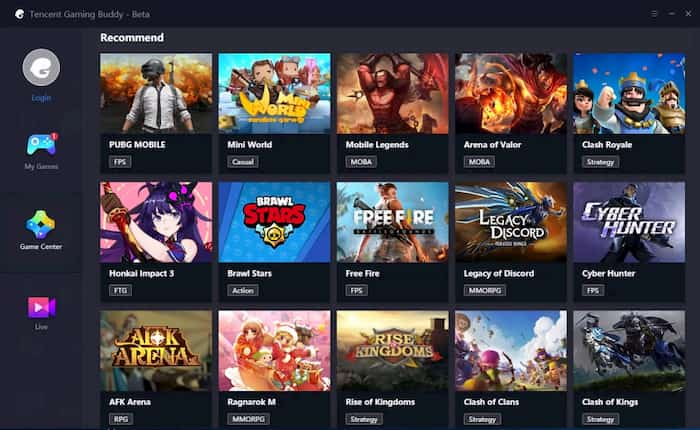 Now if you think using the Tencent Gaming Buddy will give you an edge over other people playing the game on their mobile phone, then you will be disappointed. This is because rank matching only works with other emulator users as well. A few other caveats of using Gaming Buddy to play PUBG mobile is that its' system requirements are relatively demanding and can only be met by PCs with decent specs.
Price: Free
OS: Windows

Can run: Some Android Apps
5. LD Player.
Last but not least on this shortlist of alternatives to Bluestacks is an Android emulator called LD Player. Both are relatively similar to each other in that they work as an emulated machine of the Android operating system. What is notable though is that LD Player is one of the few Android emulators on the market that lets you download apps directly from the Play Store or through an APK file.
Of course, there are a few downsides to using LDPlayer that are well worth considering. Perhaps the most significant caveat is that the latter uses an older version of Android. This means that you won't be able to run Android apps and games that require a more recent version of Android to work.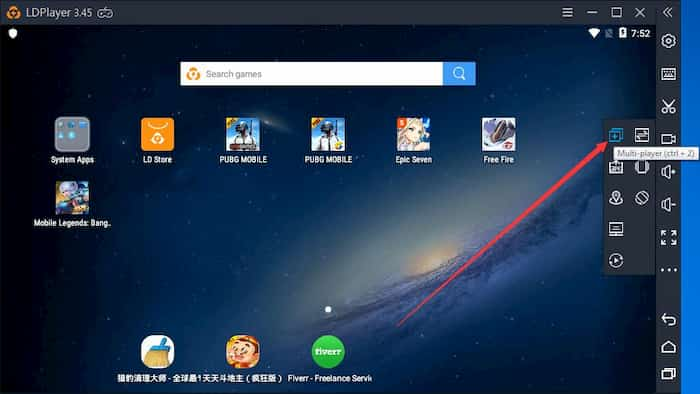 In comparison, BlueStacks runs on Android Nougat (as of January 2018) which is also collectively known as Android 7. This means that BlueStacks can run just about any app available for as long as the machine its' running on has the resources to spare. From the time of this writing, there has been no word from the developers of LD Player whether there are any plans to update the emulator to a more recent version of Android.
Still, if the apps that you are running don't necessarily require the latest version of Android and not particularly resource-hungry either, then LDPlayer is another suitable alternative to LD Player that might be worth your time and effort.
Price: Free
OS: Windows

Can run: Android Apps

So there you have it – top 5 Bluestack alternatives that are well worth considering. As you may have already realized, you've got a ton of options when it comes to Android emulators, and there is no reason to limit yourself to Bluestack alone. Furthermore, most of the alternatives mentioned above cost absolutely nothing to try, and you might find a much better way of running Android or iOS apps on your MAC or PC.