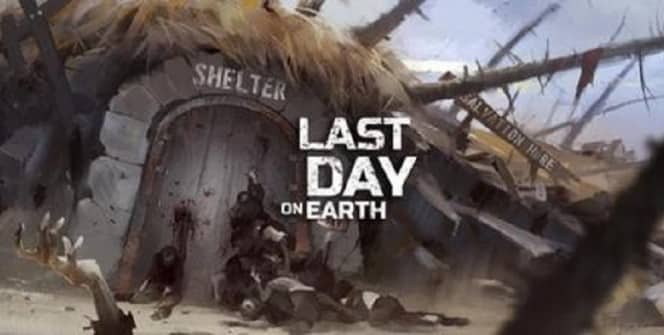 Download Last Day on Earth: Survival for PC
Last Day on Earth: Survival is an Action based Survival game developed by Soul & Vibe Interactive Inc. and published by Larva Game Studios.
Download, Install and Play Last Day on Earth: Survival on your Desktop or Laptop with Mobile App Emulators like Bluestacks, Nox, MEmu…etc.
OS:
Windows
7/8/8.1/10/XP/Vista or
MacOS
How to Play Last Day on Earth: Survival on PC (Easy Steps):
Download, Install and Run the Emulator.
Install LDOE: Survival Apk from the Store.
Launch and Play the Game from the App Library!
Last Day on Earth: Survival Review, Main Features, Gameplay and Video
The main objective of the game focuses players solely on helping their characters survive against hordes of zombies in a post-apocalyptic themed world.
Collect blueprints and supplies found throughout the map or loot enemy corpses and turn these items into gear.
Similar to Minecraft and Day-Z, the player is given the ability to combine natural resources found all around the world and craft them into items used towards enhancing their survival.
Craft deadly weapons, Design & build your own formidable base, Upgrade base defenses, Siege enemy bases, Acquire trophies, Forge impenetrable armor or simply explore the vast unknown zombie-infested terrain.
Featuring an online gameplay system, teaming up with allies hence taking the fight to the Horde has never been easier. Level-up your character and get access to a variety of locked upgrades increasing the chances of surviving the apocalyptic mayhem.
Gameplay
First-time players are randomly generated in a limited map. A few zombies are found roaming about the spawn area. These guys pose no threat as they're low-level and can easily be killed. Exploration outside the starting zone is prohibited unless the players have built a house, only then will the rest of the map is made available for them to explore.
The game features a D-pad and buttons neatly placed around the screen. The D-pad for movement and pace control. The buttons for toggle attack, inventory, grab an item, main menu and craft menu.
Discovering landmarks boosts XP gained which can be used to purchase upgrades and item blueprints.
Real time events occur in the game frequently. Most common are aircraft craft crash sites, containing immense loot and bonuses.
If it's not zombie raids on your base, falling victim to disease or dying from starvation; You can never be too comfortable. Anything can happen, anytime & anywhere.
Whether it's your blood boiling in rage or skin covered with goosebumps in fear and anxiety, Whatever it is; Last Day on Earth: Survival for PC keeps you on your feet in anticipation of your demise.
Do you got what it takes to SURVIVE?
Reasons why you should download Last Day on Earth: Survival:
1. Amazing High-Quality Graphics
One of the perks of the game is its high-quality realistic gore and blood. It amplifies the overall appearance of the game and goes beautifully with the apocalypse-themed setting. The detail in terrain and character textures are visually appealing to the eyes.
Subtle lighting in the game makes it easy for prolonged gaming without experiencing eye pains or headaches.
2. Object Crafting
Turn a simple stick into a piercing spear or a piece of lumber into a brutal fortified baseball bat…the ability to forge is in your hands!
Simply put the integration of crafting into the game is what makes it an absolute champion. Whether you'll be crafting weapon type items like the Russian Dragunov sniper rifle or basic defense type items such as a wooden wall, the only limit to creativity is your imagination. For more tips and tricks check out this guide.
3. Play with friends
Form alliances.Create a party of 8. Raid and plunder enemy bases or go head to head with players in PVP matches the choice lies in the palm of your hands.
4. Different Environments
Forests, deserts, frosty mountaintops or tropical wastelands. Each experiencing different weather conditions and climate.no region is too extreme for zombies to thrive, makes you want to reconsider packing a pickaxe alongside a winter coat on your trip to the tundra region…brrr!
5. Ravaging Hordes of blood-seeking infested zombies
If it's not battling waves of zombie hordes on survival mode or running a pack of feral wolves and zombies, no day goes by without a piece of the action.
Fight your way through zombies, gain XP, loot corpses and repeat the cycle of never ending fun.
6. Fluid combat system
Hack, Slash and Bash enemies to death easily. Taking on hordes among hordes easily.
I hope you enjoyed this guide, please rate and share. If you have problems running Last Day on Earth: Survival on your PC or any other issues, leave a comment below.