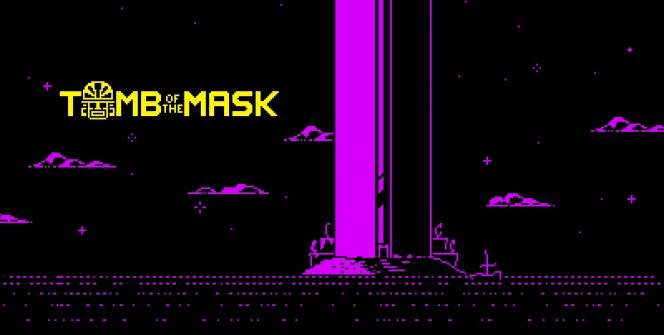 Tomb of the Mask for Windows 7/8/8.1/10/XP/Vista/MAC OS/Laptop
Tomb of the Mask is a puzzle-based action game. It is a free-to-play game published by Happymagenta.
Gameplay
Tomb of the Mask plays like a cross between Pac-Man and Downwell. It is a fairly fun experience and challenging to the point of impossible but the challenge is what will keep players coming back for more.
You'll spend the game going through a 2 dimensional maze while you hunt for pills. Some of the pills are boosts that give you a better shot at completing the game. Your success will depend on how good you are at staying alive.
Tomb of the Mask for PC plays a lot like Pac-Man but there are no ghosts chasing you down in this game. The things that are trying to kill you are an assortment of other baddies such as a glowing wall of light that is chasing you up the screen. If that wall of light catches you, it's an instant game over.
There are other obstacles to contend with while you hunt down the pills. You'll have to dodge bats, cannon-fire, spikes and several other kinds of beasts that are waiting for your concentration to slip so that they can take you down. You'll have to be quick to stay alive.
You can only move in one direction at a time. Once you start going in that direction you won't be able to stop until you hit a wall. Pray that the wall you hit doesn't have any spikes on it.
This is a game for people who like high-paced gameplay. The combination of the encroaching wall of light along with the environmental hazards means that you cannot stay still for too long and you have to be able to dodge left or right at a moment's notice. If you take time to think, they will will cut you down.
Speed isn't enough though. The maze includes a number of dead ends so taking the wrong turn means that you'll be cornered which is a death sentence. You'll need a touch of brainpower to plan your route ahead.
You can be certain that you will die many times but the game doesn't punish you too hard for dying. It gives you numerous options to restart without having to go all of the way back to the beginning. You can jump right back in where you left off and try again.
The Good
The gameplay is easy enough to give you hope and also challenging enough to be immensely satisfying when you complete a level.
The Bad
This freemium game takes every opportunity it gets to monetize the content. You'll have to deal with on-screen advertisements as well as advertisements in between levels. You can opt to get an ad-free version but it costs $7.99 per week which is incredibly expensive.
Conclusion
Tomb of the Mask is a great game if you want to test your finger-response time and intellect. It is fun to play and the cross between Pac-Man and Indiana Jones is a innovative idea. If you can get past the blatant monetization policies or if you have money to burn, you'll find it to be an enjoyable and challenging game.
How To Play/Download Tomb of the Mask on PC
Follow the instructions below, it's really easy and it takes about 5-10 minutes to run the game.
Download Bluestacks from their official site
Run and Install it
Open the bluestacks app and setup your Google Play Store with your Gmail, sometime it asks for phone verification
After that search for "Tomb of the Mask"
Click the Install button next to game icon
When it's done, you can find and play Tomb of the Mask in "All Apps" or in "My Applications" sections
Download Tomb of the Mask for Mobile and Tablet Devices
Google Play Store Link
Apple App Store Link
Tomb of the Mask Trailer
More Tomb of the Mask Tips Using Bluestacks
If Bluestacks don't work for you for some reason, you can try Andyroid
Sometimes when playing Tomb of the Mask, bluestacks ask you fee to pay but gives you option to download some apps. Every time it asks you just select "Install apps" and continue using it free.
You can configure your keys inside bluestacks. You can map specific key to specific location. And there is options for tilt, swipe, tap, move up/down/right/left…etc
I hope you enjoyed this article, please rate and share. If you have problems running Tomb of the Mask on your desktop or any other issues, leave a comment below.