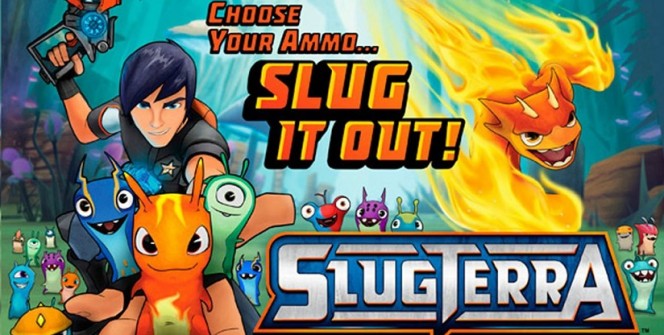 Slugterra: Dark Waters for Windows 7/8/8.1/10/XP/Vista/MAC OS/Laptop
Slugterra Dark Waters for PC is an action-platformer with a simple RPG style to it which does a pretty good job. It was based on a TV show on Disney channel but still manages to be enjoyable even if you have never heard of the show or are old enough to vote.
Gameplay
The game is broken down into three parts; levels, arenas and customization. The developers took into account that a large number of people who download the game will have no knowledge of the game so the game takes its time introducing you to the world of slugs.
Slugterra Dark Waters for PC is set in an underground world made up of 99 caves situated close to the center of the earth and lit up by rivers of molten lava. The main character is Eli Shane, a young guy who is trying to train the slugs to do as they are told as he takes on other slug-trainers with bad intentions for him. The slugs aren't the particularly viscous but they are capable of doing mean things with their supercharged weapons based on the four elements.
As you take Eli to find the evil Doctor Blekk and put an end to his nefarious plan you smash through thugs and crates alike by shooting at them with your blaster or throwing slugs at them with your hands. Every enemy or crate successfully taken down gives you coins to use on upgrades.
Customization of your weapons is a simple process to keep your weapons and companions strong. Your primary companion is Pronto, a robust-looking squirrel who carries a gun. You have the option of picking up four other companions as you progress through the game.
Other unlockable items such as stronger armor and shoes to help you move faster will keep you on top of your game. The slugs are pretty bad-ass too. The one that you start with sets enemies ablaze and other slugs such as Arachnet immobilizes enemies with a silky web while the Neotox slug poisons enemies.
The slugs are powerful but you can't use them all of the time. They need time to recharge and rest. They only take a couple of seconds to recharge but you can speed up the process by feeding them.
The entirety of the missions play out from a third-person view and you get to where you want to be by clicking there. Click on a target to launch an attack but there is slight delay between your clicking and the weapon firing so if the target moves, then you miss. Slugs on the other hand always hit their targets and your companion is there help out as well.
The Good
Slugterra: Dark Waters for PC's gameplay is certainly engaging enough to keep you interested all of the way to the end with a gentle difficulty curve that is easy for new players. The controls are pretty smooth as well, enabling players to switch from third-person to first-person easily.
You'll never need to watch the TV show to enjoy the game which is a big bonus because most games made from screen adaptations rely on nostalgia to keep players engaged.
The Bad
There may be updates available in the future however the current release is very short and it is difficult to believe that this game was based on a TV show when you consider how bland the dialogue is.
Conclusion
Slugterra: Dark Waters for PC doesn't really bring anything new to the genre. The gameplay is a standard action-platformer with elements of RPG mixed in but it was done so well that it is definitely worth playing.
Fans of the original TV show will be appalled by how boring the voice acting is but then if they wanted to wowed with quality storytelling they would have stuck to the show. What the game offers is an immersive experience into the Slugterra universe that appeals to people who enjoy exploring new worlds and shooting anything that disagrees with them.
How To Play/Download Slugterra: Dark Waters for PC
Follow the instructions below, it's really easy and it takes about 5-10 minutes to run the game.
Download Bluestacks from their official site
Run and Install it
Open the bluestacks app and setup your Google Play Store with your gmail, sometime it asks for phone verification
After that search for "Slugterra: Dark Waters"
Click the Install button next to game icon
When it's done, you can find and play Slugterra: Dark Waters in "All Apps" or in "My Applications" sections
Download Slugterra: Dark Waters for Mobile and Tablet Devices
Amazon App Store Link
Slugterra: Dark Waters Trailer
More Slugterra: Dark Waters Tips Using Bluestacks
If Bluestacks don't work for you for some reason, you can try Andyroid
Sometimes when playing Slugterra: Dark Waters, bluestacks ask you fee to pay but gives you option to download some apps. Every time it asks you just select "Install apps" and continue using it free.
You can configure your keys inside bluestacks. You can map specific key to specific location. And there is options for tilt, swipe, tap, move up/down/right/left…etc
I hope you enjoyed this guide, please rate and share. If you have problems running Slugterra: Dark Waters on desktop or any other issues, leave a comment below.