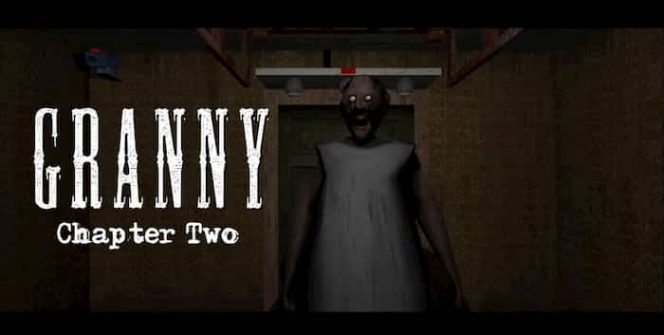 Download Granny: Chapter Two for PC
If you successfully escaped Granny's clutches in the first Granny game and are brave enough to take on Granny a second time, it's well worth downloading Granny: Chapter Two. Just be warned escaping Granny's house a second time, will be a more challenging task as Granny has plenty of new tricks up her sleeve.
Download, Install and Play Granny: Chapter Two on your Desktop or Laptop with Mobile App Emulators like Bluestacks, Nox, MEmu…etc.
OS:
Windows
7/8/8.1/10/XP/Vista or
MacOS
How to Play Granny: Chapter Two on PC (Easy Steps):
Download, Install and Run the Emulator.
Install Granny: Chapter Two Apk from the Store.
Launch and Play the Game from the App Library!
Granny: Chapter Two Review, Main Features, Gameplay and Video
Granny has enlisted the help of her equally wicked husband Grandpa.
If you thought it was scary trying to escape a mysterious multi-level house with Granny hunting you down, you're in for a treat. In Granny 2, Granny is joined by her faithful husband, who is just as sinister and evil as Granny herself.
Grandpa has trouble hearing.
In order to stand a chance of surviving and escaping Granny's house of horrors, it's well worth remembering that Granny's husband has hearing issues. So if you find yourself stuck in a room with Grandpa, there's a chance that he hasn't heard you and that you can survive as long as you find a hiding spot and stay as still as a statue.
However, don't test your luck as once Grandpa has spotted you, his attack will be far more powerful than Granny's attack. So if Grandpa gets his hands on you, it may be game over. Whereas if Granny catches you, you still may have a slim chance of surviving her attack.
Scout out potential hiding spots as soon as you enter a new room.
While you may be tempted to search for clues or a way to escape, each time that you enter a new room, your first task should be to find a hiding spot. Some of the hiding spots which you should keep an eye out for include wardrobes and beds. As you can easily hide underneath the beds in Granny's house and in any wardrobes that you come across.
Make sure that Granny doesn't hear you as you move around her house.
While Grandpa has difficulty hearing, Granny is likely to hear a pin drop. So try to be as quiet as you can when you explore Granny's house.
Remember that you only have five short days to escape Granny's home.
If you don't manage to escape Granny's house within five days, Granny will kill you. So be sure to use your time wisely and to keep an eye out for as many clues as you can find. As in order to escape Granny's house you'll have to find a viable way to escape.
As an example, it's well worth picking up any keys which you come across. As to open certain doors in Granny's house, you'll have to have the right keys on you.
Granny: Chapter Two is a challenging game to beat.
Granny: Chapter Two is a great game to play as it's highly challenging and will take several attempts to conquer. Don't be too upset if you get killed by Granny or Grandpa, the first time that you play Granny: Chapter 2.
So if you're a huge fan of survival games and the Granny franchise, it's well worth taking on the challenge of trying to win Granny: Chapter Two. As it's even more fun than the original game.
I hope you enjoyed this guide, please rate and share. If you have problems running Granny: Chapter Two on your PC or any other issues, leave a comment below.