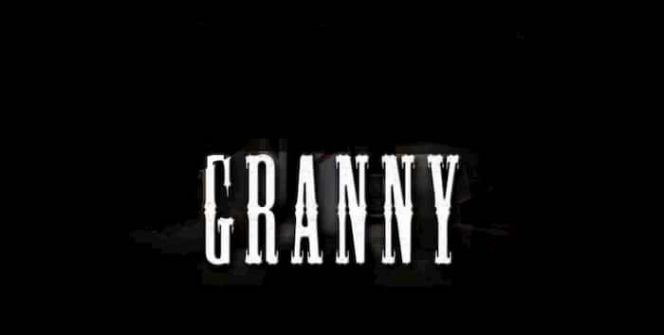 Download Granny for PC
If you enjoy playing first player horror games, which are guaranteed to give you a fright, it's well worth downloading Granny. Just be sure to leave the lights on, while you're playing.
Download, Install and Play Granny on your Desktop or Laptop with Mobile App Emulators like Bluestacks, Nox, MEmu…etc.
OS:
Windows
7/8/8.1/10/XP/Vista or
MacOS
How to Play Granny on PC (Easy Steps):
Download, Install and Run the Emulator.
Install Granny Apk from the Store.
Launch and Play the Game from the App Library!
Granny Review, Main Features, Gameplay and Video
Gameplay
When you boot up Granny you'll find yourself trapped in a creepy house which is full of elaborate traps, which have been designed by an evil, sadistic granny to catch you. In order to beat the game, you'll need to sneak around the spacious maze-like house, in order to find the keys, which you'll need to escape granny's spooky horror house.
Useful Tips:
1. Be as quiet as a mouse, if you have hopes of escaping granny's house alive.
Unfortunately, granny's hearing hasn't deteriorated a bit with age, so you'll need to sneak around her house as quietly as possible if you want to avoid attracting granny's attention. As, if granny hears you sneaking around her house she'll knock your character out within a split second.
In Granny, you'll have exactly 5 days to escape granny's house before she kills you. Each time that granny catches you and knocks you out, you'll wake up in bed and one of your five days will have passed in an instant. So it pays to avoid being caught by granny, in order to ensure that you have the time which you need to find the key which you need to escape.
2. Interact with as many objects in granny's house as possible, in order to find her house keys.
Finding granny's house keys will be a challenge, so make an effort to open up as many drawers and cabinets as possible.
3. Pick up every key which you come across.
Don't get too excited the first time you come across a key, as there are a variety of keys in granny's home, which are used for different purposes and only one of the keys which you'll come across will successfully open the door that you're looking to escape through.
Don't get rid of the keys which don't work though as you may be able to use them to deactivate traps or to open up cabinets or drawers which may be locked.
4. Always keep an eye out for easy to access hiding places.
As you never know when granny will come creeping around a corner, hunting for you, it's well worth quickly scouting each room which you enter for possible hiding places. That way if granny tracks you down, you'll be able to hide until she leaves the room which you're hiding in.
5. Try to deactivate any traps which you spot when you get a chance.
If you want to decrease your chances of running into a trap when you're running away from granny, it's well worth deactivating some of her traps, when she's not around. That way if you need to escape a room in a hurry, you won't run the risk of being caught by one of granny's traps.
So if you love first player horror games, it's well worth downloading Granny for PC, to see whether you can escape granny's house!
I hope you enjoyed this guide, please rate and share. If you have problems running Granny on your PC or any other issues, leave a comment below.