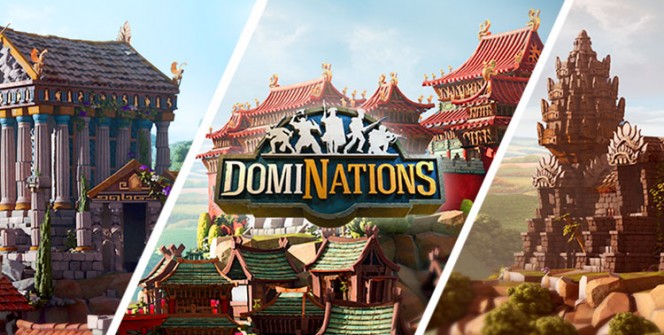 DomiNations for Windows 7/8/8.1/10/XP/Vista/MAC OS/Laptop
Do you like games such as Civilization on the PC? And do you want to play a similar, mobile version that can be played anytime and anywhere? If yes, then try out DomiNations by Nexon! This game is available for the Android and iOS platforms as a free to play title, and now you can play it on your desktop or laptop PC too with an Android emulator!
About the game
In DomiNations, you begin with a small, humble village consisting of a few buildings and a settler. Your goal is to survive through the various ages and get to the technology and development level of our modern world, while navigating diplomacy with other nations, waging war and expanding your empire. There are 8 unique civilizations to choose from: Romans, Chinese, British Empire, the French, Germans, Koreans, Japanese, and Greeks, each with their strengths and weaknesses.
Just like in Civilization, you gather resources, expand your empire, and discover new technologies. Unlike Civ, this game is more like Clash of Clans: you slowly amass resources, start researches which can take from mere minutes to several weeks, and expand and build your city just like you do in CoC. So there are no short matches in DomiNations, the entire game is a slow-paced, long-term persistent world.
Almost all game elements are carbon copies of CoC, with some Civilization-like flavor added in, so if you played any other mobile empire-building game, you will feel at home here, too.
Game modes
There are three main game modes in DomiNations: base management, single-player missions and multiplayer raiding. The base management is simple: place down buildings and walls to arrange your base, periodically collect resources from mines and farms, and wait for the next upgrade or pack of troops to come out. The single-player missions are simple raids against pre-defined enemy bases, which get more difficult and advanced as you progress through the levels.
The multiplayer is a direct copy of Clash of Clans raiding: select your troops and tap on the outskirts of your assigned enemy base to spawn them, and they will automatically go and attack something according to their preferences. However, there is one major difference versus CoC: in this game, your surviving troops come back to base, only the fallen ones are gone, so there is less need for constant training of troops if you do well in raids.
Your base can be attacked and raided at almost any time, but you can get peace treaties that protect from attacks for a short while. Or you can join with other players in alliances to protect each other, help out with troops and resources, or just to play competitively against other alliances.
Graphics
The game's graphics are simple, detailed 2D isometric, similar to others in the genre. All civilizations look unique and have distinct building looks, adding some variety to it.
If you want to play DomiNations on your PC running Windows 7/8/8.1/10/XP, you can download the free Android apk, or if your Android emulator supports Google Play, then you can get it from there just like you would do on your phone.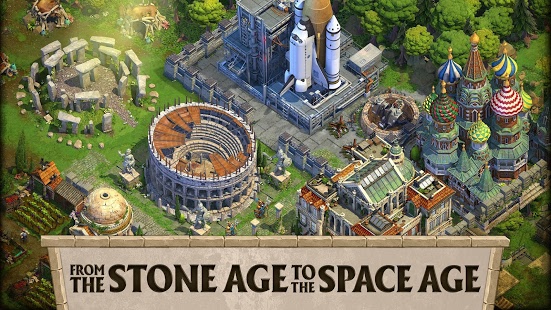 How To Play/Download DomiNations for PC
Follow the instructions below, it's really easy and it takes about 5-10 minutes to run the game.
Download Bluestacks from their official site
Run and Install it
Open the bluestacks app and setup your Google Play Store with your gmail, sometime it asks for phone verification
After that search for "DomiNations"
Click the Install button next to game icon
When it's done, you can find and play DomiNations in "All Apps" or in "My Applications" sections
Download DomiNations for Mobile and Tablet Devices
Google Play Store Link
Apple App Store Link
DomiNations Trailer
More DomiNations Tips Using Bluestacks
If Bluestacks don't work for you for some reason, you can try Andyroid
Sometimes when playing DomiNations, bluestacks ask you fee to pay but gives you option to download some apps. Every time it asks you just select "Install apps" and continue using it free.
You can configure your keys inside bluestacks. You can map specific key to specific location. And there is options for tilt, swipe, tap, move up/down/right/left…etc
I hope you enjoyed this guide, please rate and share. If you have problems running DomiNations on desktop or any other issues, leave a comment below.