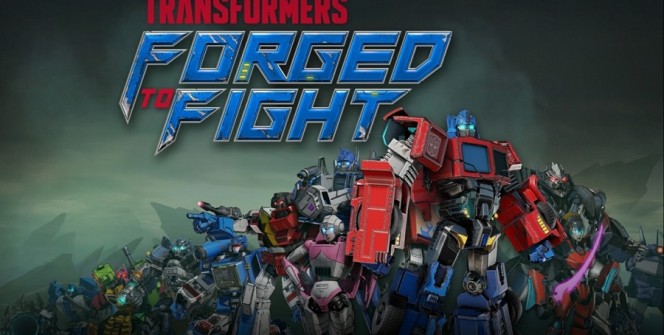 Download Transformers: Forged to Fight for PC
Download, Install and Play Transformers: Forged to Fight on your Desktop or Laptop with Mobile App Emulators like Bluestacks, Nox, MEmu…etc.
OS:
Windows
7/8/8.1/10/XP/Vista or
MacOS
How to Play Transformers: Forged to Fight on PC (Easy Steps):
Download, Install and Run the Emulator.
Install Transformers: Forged to Fight Apk from the Store.
Launch and Play the Game from the App Library!
Transformers: Forged to Fight Review, Main Features, Gameplay and Video
Offered by Kabam, Transformers: Forged to Fight is an action-fighting RPG based on the 1980's science fiction action films – Transformers. It is designed for iOS and Android, but it can be downloaded and played on a PC with the help of an Android emulator. It requires you to collect fighter robots and enter war zones to protect your territory from attackers.
Choose From 6 Classes Of Robots
The robots include: Brawlers, Warriors, Scouts, Techs, Demolitions and Tacticians. The Brawlers are purple close-contact robots with high attack ratings. The Warriors use bleed effects to eliminate opponents and are red in color.
The Scouts are the fastest robots in this game and regain health quicker compared to other robots. The green elements have higher critical hit rates. The Techs are usually sky blue in color and come with supportive buffs and shields.
The last robots are quite effective in both attacks and defenses, so you should always include them in your troops. The Demolitions, yellow in color, offers devastating special attacks, but they take longer to charge their special attacks. The Tacticians (blue) are high in synergies and have strong anti-armor and de-buffs abilities.
Make Use Of Combo Attacks
Combos attacks are usually stronger than single attacks, and so you may want to use them regularly to eliminate your opponents faster. One great way to develop a combo attack is to string together two or more chains of light attacks. Your enemies can block your combos, so it is advisable to accompany the stringed attacks with a single heavy attack.
The combo strategy can also work with the special attacks, and you can always string them together just like the regular ones. Combo special attacks can also be blocked by your opponents, so ensure that you accompany them with heavy attacks.
Pay Great Attention To Defense
The initials levels may not require you to have the strongest defense, but as you climb above these levels you will be forced to concentrate more on your defense. Your opponents will be unleashing counter-attacks, and you will need to block them in order to survive.
When you have unleashed one combo, it is wise to prepare to block a counter-attack instead of launching the second one. Another great way to create a strong defense is to pull backwards and perform an evasive maneuver when your opponents change into alt-form. In addition, you can decide to keep firing to move your enemies far from your base and then eliminate them when they are on the clear.
Set Robots Before Taking Break
The game allows you to assign a robot to defend your base when you are taking a break from playing. The assigned robot is taken out of the roster after the break is over, but you stand a chance to win gold by just setting it to defend your base. It is recommended to use a rare robot in this case as this type of a robot earns more gold.
Transformers: Forged to Fight for PC
With an Android emulator installed on your laptop, desktop or Mac, you can download and play this exciting action game on your PC. The emulator allows you to access and download the game app on your computer.
I hope you enjoyed this guide, please rate and share. If you have problems running Transformers: Forged to Fight on your PC or any other issues, leave a comment below.