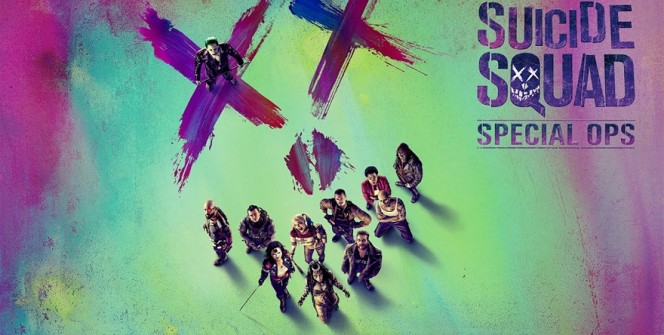 Suicide Squad: Special Ops for Windows 7/8/8.1/10/XP/Vista/MAC OS/Laptop
Video-games tied in with movie releases are usually terrible games but we allow them to be as bad as they are because we know that their release was designed to capitalize on the popularity of the movie.
In most cases, the game is rushed through development so that it can be available at the same time as the movie and corners are cut to get it there in time. Thankfully, Suicide Squad: Special Ops for PC is an exception to the rule.
Gameplay
Judging from the initial movie reviews, Suicide Squad: Special Ops for PC may even be more fun than the movie. The game is an arena combat game played in first person where you take down in-coming waves of enemies using your current character's special abilities and weapons.
Players go through the game switching between three players, namely Harley Quinn, El Diablo and Deadshot as they take on hordes of undead creatures armed with automatic weapons, dull axes and any other big and hard objects that they can swing at you. The aim of the game is keep your characters alive while you take down the enemies and rack up as high a score as possible.
You can play as each character one at a time in the order of your choosing. Once one of your characters dies then you use the next one in line and the game is over when all three of your characters have been shot or bludgeoned to death.
Deadshot is armed with a machine gun as well as handguns with pin-point aiming accuracy as his special ability.
Harley Quin's weapon of choice is a baseball bat supplemented with a revolver and if you get enough multiple kills you go into frenzy mode and become almost invincible. El Diablo's hands shoot torrents of fire to incinerate enemies and unleash a devastating super nova when charged up.
The difficulty curve is rather steep so you can expect to die several times in the beginning before you learn how to play the game and as the enemies get stronger you have the option of upgrading your weapons. Coupled with your improving skills in how to play the game, you won't have to worry about it becoming too difficult without an in-app purchase to get you through.
The Good
The weirdest and best thing about Suicide Squad: Special Ops for PC is the complete lack of in-app purchases and its free which means that players can enjoy every feature of the game without ever paying a dime.
Most games that are free tend to be monotonous however the variety that comes with having to use all three characters keeps the game lively. You'll take down one wave by smashing them with a baseball bat and just when it starts to feel repetitive you start to broil them using El Diablo.
The Bad
The game only took 4 months to complete and it shows in its lack of depth. There's no story-line and the gameplay is very simple. The most annoying thing about Suicide Squad: Special Ops for PC is the complete lack of save function or checkpoints. If you want to play the whole game to the end, you'll have to dedicate some serious playing time and be stay alive from beginning to end.
Conclusion
There are a few small issues to deal with that make this game a bit annoying however the experience is generally a good one. If you have the time to run through the entire game in one sitting and don't mind starting from scratch every time you die, then Suicide Squad: Special Ops for PC is the game for you.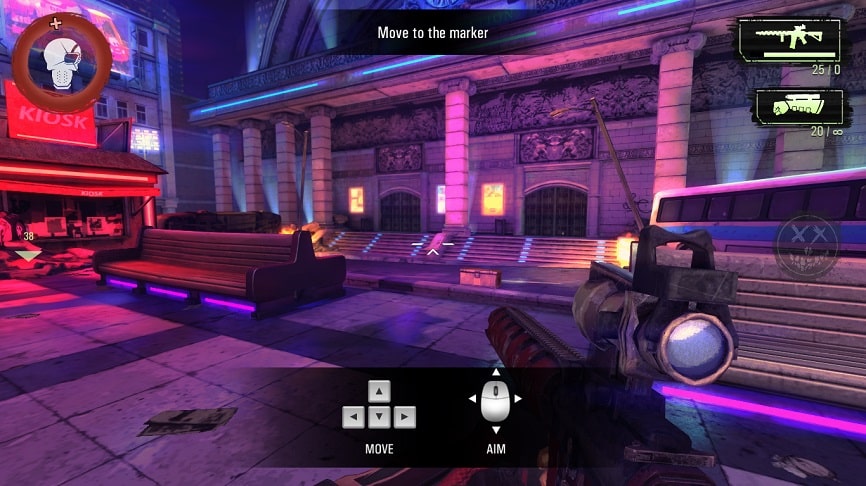 How To Play/Download Suicide Squad: Special Ops for PC
Follow the instructions below, it's really easy and it takes about 5-10 minutes to run the game.
Download Bluestacks from their official site
Run and Install it
Open the bluestacks app and setup your Google Play Store with your gmail, sometime it asks for phone verification
After that search for "Suicide Squad: Special Ops"
Click the Install button next to game icon
When it's done, you can find and play Suicide Squad: Special Ops in "All Apps" or in "My Applications" sections
You can also download the game for PC and MAC from their official site.
Warning: Suicide Squad: Special Ops servers shutted down and it is been removed from iOS and Google Android App Stores!
Suicide Squad: Special Ops Trailer
More Suicide Squad: Special Ops Tips Using Bluestacks
If Bluestacks don't work for you for some reason, you can try Andyroid
Sometimes when playing Suicide Squad: Special Ops, bluestacks ask you fee to pay but gives you option to download some apps. Every time it asks you just select "Install apps" and continue using it free.
You can configure your keys inside bluestacks. You can map specific key to specific location. And there is options for tilt, swipe, tap, move up/down/right/left…etc
I hope you enjoyed this guide, please rate and share. If you have problems running Suicide Squad: Special Ops on desktop or any other issues, leave a comment below.