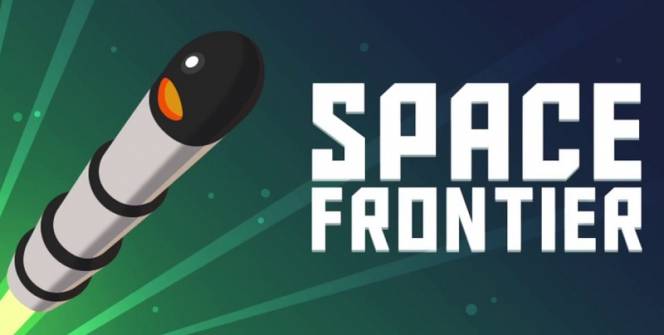 Download Space Frontier for PC
Download, Install and Play Space Frontier on your Desktop or Laptop with Mobile App Emulators like Bluestacks, Nox, MEmu…etc.
OS:
Windows
7/8/8.1/10/XP/Vista or
MacOS
How to Play Space Frontier on PC (Easy Steps):
Download, Install and Run the Emulator.
Install Space Frontier Apk from the Store.
Launch and Play the Game from the App Library!
Space Frontier Review, Main Features, Gameplay and Video
Humanity is on the cusp of exploring the far reaches of space. People may not be colonizing new planets during our lifetime however you can enjoy the thrill of making another planet your home with Space Frontier, a city-building game that lets you be one of the first explorers in man's final frontier.
Gameplay
Put simply, Space Frontier is like SimCity but on a much lower budget and in space. You'll be tasked with building cities, colonizing random planets and making sure that the air keeps flowing. As a new recruit, you're going to be a jack of all trades who makes sure that every system runs smoothly.
The beginning of the game is tutorial-based so that you can learn how the colony works. The tutorial will guide you on how to farm minerals for your new houses and keep the settlements' oxygen supply running. The tutorial will stop showing up once you get the hang of the game and learn to complete your tasks with increased efficiency.
You'll have to keep a sharp eye on your resources while you go out on quests. Gold, oxygen and minerals are the primary resources that you'll need to keep stocked up on. Minerals are the primary currency on these off-world settlements which is used to build houses which can produce gold at higher rates.
When the houses produce more gold you can trade that gold for more minerals. Basically you're using minerals to get gold so that you can use gold to get minerals and the cycle goes round and round indefinitely.
You'll need to take your mind off that cycle for a while so that you can shore up your meteor defenses. If you don't use a percentage of your gold income to buy meteor safety then a meteor could come out of nowhere and destroy your entire settlement. The longer you wait to sort out your 'meteor tax', the more likely you are to have a rock landing on your head.
Most of your work is done on little missions called quests. On each quest you will have to beat a certain score by spending as little time as possible on each task. The learning curve is pretty steep so you'll find yourself breezing through them at first but they get much harder as the game advances.
Space Frontier has a storyline as well but you'll probably ignore it because it's boring, over-acted and has little to do with how you complete your quests. A few extra characters are thrown in for a depth, such as the assistant who cheers you along and the nemesis who's the stereotypical jerk.
The Good
The gameplay is simple enough for you to understand and has a difficulty curve that keeps you interested.
The Bad
The developers could have done more by adding elements of city-building instead of just questing. The story-telling gets a little heavy-handed sometimes and the dialogue is littered with spelling errors that are expected from a game that was not originally written in English but getting a native English speaker to give it a once-over would have helped a lot.
Conclusion
Space Frontier is not a game that you'll hate but you won't love it either. The graphics and colorful scenes are charming but its lack of depth keeps it from holding your attention.
I hope you enjoyed this guide, please rate and share. If you have problems running Space Frontier on your PC or any other issues, leave a comment below.