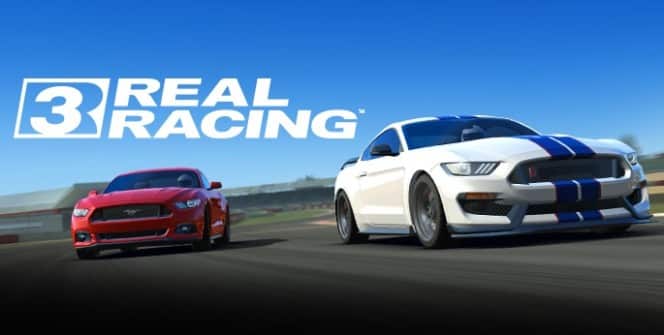 Real Racing 3 for Windows 7/8/8.1/10/XP/Vista/MAC OS/Laptop
Real Racing 3 is one of the best car racing games on the Android platform. It is a free to play game with various in-app purchases related to gaining extra currencies, refilling fuel or other similar minor boosts which make progression somewhat faster. But this freemium model is still acceptable, and it does not take away anything from the actual gameplay, which is really deep and enjoyable. Everything can be unlocked simply by playing the game.
About the game
Real Racing 3, unlike most other racing games that are developed for Android, is a full-fledged simulator game. Despite this, the game can appeal to a lot of players, because there are several different adjustable assists and control methods to choose from, allowing them to slowly get acquainted with the game and its controls.
The game is entirely free to play, only the final upgrades for each car are locked behind gold coins, but there are ample opportunities to get enough gold by the time you need the upgrades.
Graphics
The game has high-quality, very detailed graphics. Both the cars and the race-tracks are well-detailed and gorgeous. Every single track and car in the game is a faithful recreation of their real-world counterparts, and there are more than 50 cars and 17 tracks to play on.
Every small detail works, including rear-view mirrors, detailed car damage affecting both visuals and performance, and reflections during rainy races.
Game modes and multiplayer
Real Racing 3 features over 4000 unique racing events, a fully functioning single-player career mode, cup races, elimination events, time trials and more. The multiplayer is cleverly designed and is hard to distinguish from the single-player events.
The game tracks every single race done by players, stores them, and uses this data to fill up your events with 10-20 random opponents. So while the game does require constant internet connection, it just downloads new data for each race and uses that; the multiplayer is not real-time against other players.
Customization options
Real Racing 3 features extensive customization options in all aspects. You can setup the HUD to your preferences: move, resize, and adjust various elements or disable them entirely. The same applies to vehicles: you can change paint jobs, apply decals, and so on, making every car of yours unique to you, which is also reflected in the semi-multiplayer part of the game.
Tuning enthusiasts will be happy to hear that the game has an extensive performance tuning and upgrading system. Every car has several upgrade possibilities, including engines, brakes, tires, and drivetrain. While these do improve their performance, they still only let you drive the specific car in their assigned tiers, so this does not let you use the same car across all game modes and events.
Real Racing 3 is available as a free download for iOS, Android devices from their respective app stores, or as a game apk for Windows Windows 7/8/8.1/10/XP or Macintosh devices, if you have an Android emulator installed. Or if your Android emulator has Google Play enabled inside it, you can simply get the app via that, too.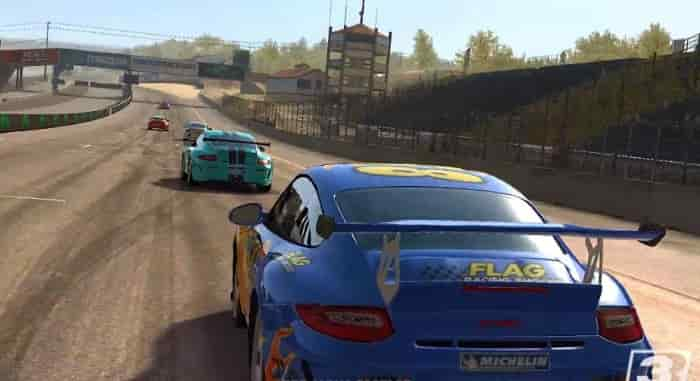 How To Play/Download Real Racing 3 for PC
Follow the instructions below, it's really easy and it takes about 5-10 minutes to run the game.
Download Bluestacks from their official site
Run and Install it
Open the bluestacks app and setup your Google Play Store with your gmail, sometime it asks for phone verification
After that search for "Real Racing 3"
Click the Install button next to game icon
When it's done, you can find and play Real Racing 3 in "All Apps" or in "My Applications" sections
Download Real Racing 3 for Mobile and Tablet Devices
Google Play Store Link
Apple App Store Link
Amazon App Store Link
Real Racing 3 Trailer
More Real Racing 3 Tips Using Bluestacks
If Bluestacks don't work for you for some reason, you can try Andyroid
Sometimes when playing Real Racing 3, bluestacks ask you fee to pay but gives you option to download some apps. Every time it asks you just select "Install apps" and continue using it free.
You can configure your keys inside bluestacks. You can map specific key to specific location. And there is options for tilt, swipe, tap, move up/down/right/left…etc
I hope you enjoyed this guide, please rate and share. If you have problems running Real Racing 3 on desktop or any other issues, leave a comment below.