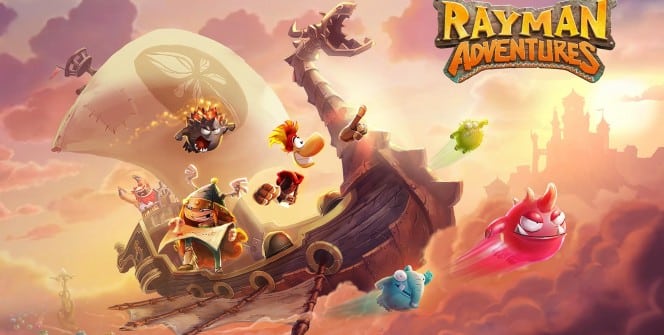 Rayman Adventures for Windows 7/8/8.1/10/XP/Vista/MAC OS/Laptop
Rayman Adventures is a side-scrolling game developed by Ubisoft. This is the third Rayman game developed for mobile platforms but it can be played on the PC as well.
Gameplay
The aim of Rayman Adventures for PC is to collect Incrediballs, the eggs of the Sacred Tree which have been stolen and scattered across the globe. The Incrediballs come in two colors; green and red. Green Incrediballs turn Rayman into a lum magnet, making it easier to collect them as he traverses the environments while red Incrediballs make Rayman invincible to enemy attacks.
Players can play as Rayman or his Viking comrade, Barbara, as they run, jump, avoid traps, take down baddies and collect lums across medieval landscapes and mighty Olympus among other beautifully designed backdrops.
The Good
Games designed by Ubisoft always boast some the best graphics and gameplay in the gaming industry, whatever the platform.
Rayman Adventures' playable characters have personalities with depth that make them relatable. It also features vibrant environments and visuals that are stunning. Interactions with game's environments feel fluid and natural thanks to the developer's attention to detail, engaging sounds and high-tempo soundtrack. Games designed this well are rarely free to download.
Rayman Adventures for PC being free to play means that in-app purchases are expected however at no point did the developers make players feel like they must have the IAPs to enjoy the game.
The Bad
Controller function is the only drawback to this game.
Players control Rayman using taps and swipes on the screen. Having a limited mode of input for a game that can do so much makes for frustrating moments. The game regularly confuses your inputs at critical points leading to some unfortunate mishaps.
Conclusion
Rayman Adventures for PC is a great game. Hardcore gamers of old will be unhappy that Ubisoft is marketing one their favorite tittles away from consoles however mobile gamers will love it. Rayman Adventures is one of few mobile platform games with such high quality graphics, interface and gameplay.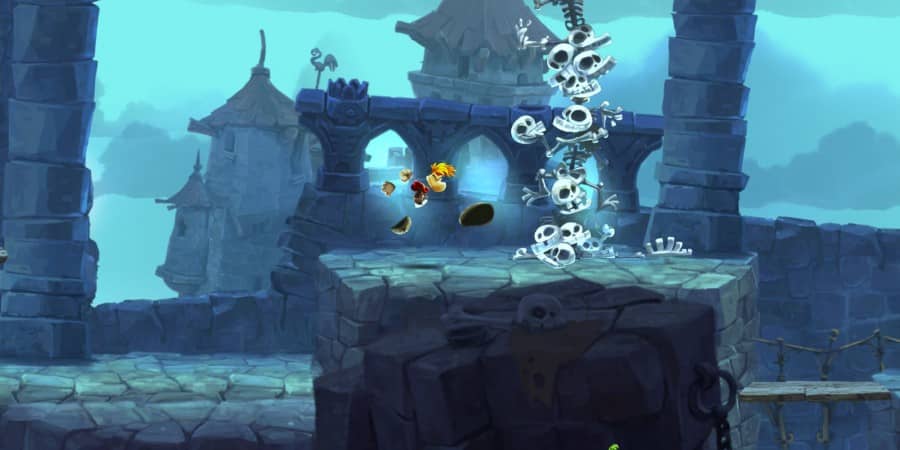 How To Play/Download Rayman Adventures for PC
Follow the instructions below, it's really easy and it takes about 5-10 minutes to run the game.
Download Bluestacks from their official site
Run and Install it
Open the bluestacks app and setup your Google Play Store with your gmail, sometime it asks for phone verification
After that search for "Rayman Adventures"
Click the Install button next to game icon
When it's done, you can find and play Rayman Adventures in "All Apps" or in "My Applications" sections
Download Rayman Adventures for Mobile and Tablet Devices
Google Play Store Link
Apple App Store Link
Rayman Adventures Trailer
More Rayman Adventures Tips Using Bluestacks
If Bluestacks don't work for you for some reason, you can try Andyroid
Sometimes when playing Rayman Adventures, bluestacks ask you fee to pay but gives you option to download some apps. Every time it asks you just select "Install apps" and continue using it free.
You can configure your keys inside bluestacks. You can map specific key to specific location. And there is options for tilt, swipe, tap, move up/down/right/left…etc
I hope you enjoyed this guide, please rate and share. If you have problems running Rayman Adventures on desktop or any other issues, leave a comment below.