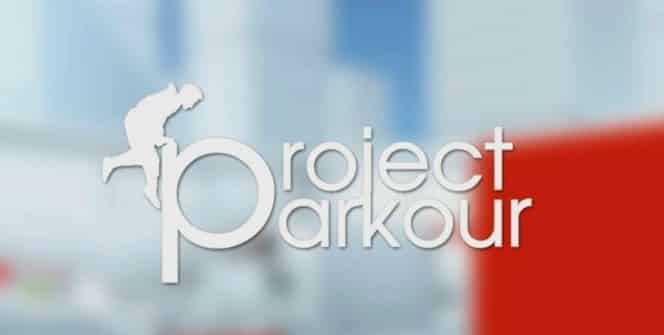 Project Parkour for Windows 7/8/8.1/10/XP/Vista/MAC OS/Laptop
As Android devices are becoming more and more technologically advanced, games for Android platforms are rapidly getting improved in the sense of graphics and aesthetical appeal. In the spirit of the increasing complexity of Android games, it has become a norm that many of them are also supported by – and can be played on – other devices, such as tablets and personal computers.
Whether because of some game's popularity, or as a move to make the game accessible to a wider audience, Android games are finding their way to laptops and desktop computers. One such game is Project Parkour, released by an Estonian developer called TwoRobotsStudio.
The Basics
A creative short plot accompanying the game's description on Google Play describes Project Parkour as a "secret organization" in which scientists are using specifically designed challenges and levels in order to push human physical abilities to the limit. Project Parkour is a fast-paced, first-person parkour simulation in which a player uses a variety of different moves and techniques to overcome cleverly placed obstacles, much like a parkour runner would do in real life.
Gameplay
As stated above, the game is played from a first-person perspective, which surely adds to the atmosphere and the feeling of immersion. The interface consists of smartly positioned buttons, which are practical enough to allow for precise control, yet do not obstruct the player's view or break the immersion.
These controls allow the player to jump, run, slide and climb in order to avoid and overcome a series of obstacles. Some of the more complex obstacles can only be passed by chaining a series of these moves into a combo, which is sure to test your reflexes and timing.
Graphics & Design
The maps and levels in Project Parkour are designed as fully 3D environments, with what the developers call "stunning 3D graphics". Indeed, the levels look polished and smooth, and the visual style is comparable to the popular PC game called Mirror's Edge, which is also a parkour simulation that is designed around a similar gameplay principle.
The view from the player's perspective offers full body awareness; that means your character will not be represented by a floating, bodiless pair of eyes, which is common for first-person games. Instead, you are able to tilt the camera downwards and see the torso and legs of your character. This, in turn, adds to the feeling of physical immersion, which should be an important feature of simulations – especially a parkour simulation.
Features & Updates
In addition to those listed above, the developers are currently working on additional features aimed at further enriching the game and making it more enjoyable. Some of these features include adding power-ups such as perk-boosting energy drinks and designing more combos. A release of new maps and levels is also planned, and the game is constantly being updated in order to fix minor bugs and glitches. A multiplayer update is also likely, naturally followed by the addition of online leaderboards.
If you are a parkour enthusiast or simply enjoy a good Android game, you should definitely get your phone or your PC up and running and test your parkour skills.
How To Play/Download Project Parkour for PC
Follow the instructions below, it's really easy and it takes about 5-10 minutes to run the game.
Download Bluestacks from their official site
Run and Install it
Open the bluestacks app and setup your Google Play Store with your gmail, sometime it asks for phone verification
After that search for "Project Parkour"
Click the Install button next to game icon
When it's done, you can find and play Project Parkour in "All Apps" or in "My Applications" sections
Warning: Project Parkour servers shutted down and it is been removed from iOS and Google Android App Stores!
Project Parkour Trailer
More Project Parkour Tips Using Bluestacks
If Bluestacks don't work for you for some reason, you can try Andyroid
Sometimes when playing Project Parkour, bluestacks ask you fee to pay but gives you option to download some apps. Every time it asks you just select "Install apps" and continue using it free.
You can configure your keys inside bluestacks. You can map specific key to specific location. And there is options for tilt, swipe, tap, move up/down/right/left…etc
I hope you enjoyed this article, please rate and share. If you have problems running Project Parkour on desktop or any other issues, leave a comment below.