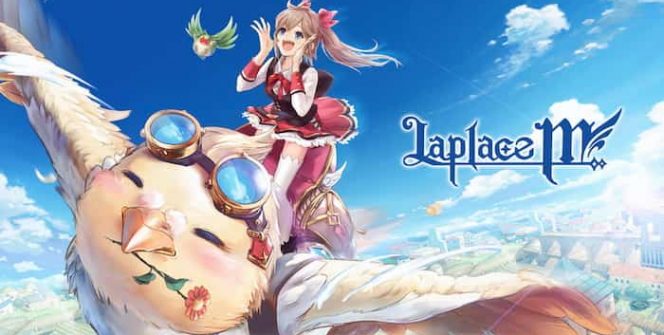 Laplace M for Windows 7/8/8.1/10/XP/Vista/MAC OS/Laptop
Laplace M is a beautifully animated medieval fantasy adventure where you'll get to protect your magical world from dark threats. What makes Laplace M different to other games? In Laplace M you'll get to explore a world where you can collect cute, oversized pets, who'll fight along side you to bring peace to Laplace.
Laplace M Gameplay and Features:
1. Character classes.
Laplace M features fun, magical character classes, each of which offers a unique set of special abilities. You can choose to play as a deadly assassin, a brave warrior, a cleric who has the powers of a healer or a powerful mage.
2. Soul cards.
In Laplace M you'll be able to store the adorable pets which you collect in soul cards. To boost the power of your avatar, simply place your soul cards inside your character's equipment such as your character's weapons, in order to boost your character's strengths and abilities.
In order to be able to afford to purchase some of Laplace M's rarest pets, you'll need to save your gold and resources. So make sure to plan out all of your purchases carefully, so that you'll be able to purchase a few high level, powerful pets!
3. Romance.
If you enjoy playing games which feature romantic gameplay, you'll enjoy being able to date the man or woman of your dreams. Once you've chosen a soul mate you'll also get to get married, build a luxurious manor and invite your friends over to your home to enjoy a meal.
You'll also be able to visit your online friend's homes in order to exchange gifts, that will help you and your friends level up faster.
4. Character design.
When you design your character, you'll have no issues expressing your individuality as you'll get to choose every facial feature of your character, as well as their hair, their outfits and their accessories. Some examples of accessories which you'll be able to equip to your character include animal ear headbands and ornate headdresses.
5. Daily events.
It's well worth logging on to Laplace M on a daily basis as each day you'll be able to complete a series of daily missions. Each of which boast rewards, which should serve as an incentive to log onto your game everyday.
6. Mysterious dungeons.
Laplace M features numerous dungeons, where you'll be able to battle formidable foes, for the chance to win valuable gold as well as new pieces of equipment and accessories. If you're levelled up your character and are looking for a challenge, head to a nightmare dungeon, which offers unbelievable prizes.
7. Resources.
In order to progress quickly, make sure to learn how to mine, farm and log, in order to collect resources such as gold and wood, to purchase new items.
8. Voice acting.
Laplace M features brilliant voice acting from professional voice actors.
9. Easy to pick up controls.
As Laplace M utilizes an easy to pick up control system, you should be able to download and play the game without any learning curve.
So if you love cute rpg games and like the sound of collecting powerful pets, it's definitely worth downloading Laplace M for PC.
How To Play/Download Laplace M on PC
Follow the instructions below, it's really easy and it takes about 5-10 minutes to run the game.
Download Bluestacks from their official site.
Run and Install it.
Open the bluestacks app and setup your Google Play Store with your Gmail, sometime it asks for phone verification.
After that search for "Laplace M".
Click the Install button next to game icon.
When it's done, you can find and play Laplace M in "All Apps" or in "My Applications" sections.
Download Laplace M for Mobile and Tablet Devices
Google Play Store Link
Apple App Store Link
Laplace M Trailer
More Laplace M Tips Using Bluestacks
If Bluestacks don't work for you for some reason, you can try Andyroid
Sometimes when playing Laplace M, bluestacks ask you fee to pay but gives you option to download some apps. Every time it asks you just select "Install apps" and continue using it free.
You can configure your keys inside bluestacks. You can map specific key to specific location. And there is options for tilt, swipe, tap, move up/down/right/left…etc
I hope you enjoyed this article, please rate and share. If you have problems running Laplace M on your desktop or any other issues, leave a comment below.