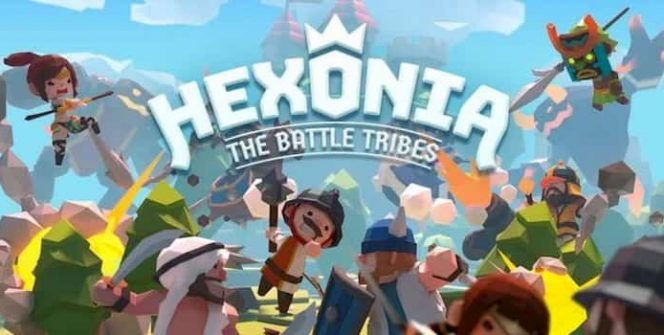 Download Hexonia for PC
Do you enjoy playing turn based strategy games such as Age of Empires, Civilization and Tropico. If so, you may be interested in playing Hexonia which is a modern empire building game which offers a wide array of innovative features.
Download, Install and Play Hexonia on your Desktop or Laptop with Mobile App Emulators like Bluestacks, Nox, MEmu…etc.
OS:
Windows
7/8/8.1/10/XP/Vista or
MacOS
How to Play Hexonia on PC (Easy Steps):
Download, Install and Run the Emulator.
Install Hexonia Apk from the Store.
Launch and Play the Game from the App Library!
Hexonia Review, Main Features, Gameplay and Video
Each game is unique.
You'll want to play Hexonia numerous times as each time you start a new game a brand new map will be generated. So you won't be stuck playing with the same game maps over and over. Better yet the strategy which you should use in each game will vary depending on your map's terrain.
You'll be able to expand your empire's influence.
As your starter tribe begins to grow you'll be able to take over other villages in order to expand your empire's influence.
Your starter tribe will be protected by a guardian.
Each time that you start a new game and select a starter tribe you'll be given a magical guardian. Who'll use its magical powers in order to try and protect your tribe from its foes. Some examples of the gardens which are currently available include a tiger, a dragon and a stone guardian. Each guardian has unique abilities which can help you empire win tough battles.
There are 12 different military units to add to your army.
In order to defend your growing empire from being invaded and in order to conquer rival empires it's important to build a powerful army. Some of the units which you can add to your army include warriors, archers, knights, battleships and cannons.
Each unit has distinctive advantages and disadvantages.
Just as in chess when each chess piece has different moves, advantages and disadvantages each unit in Hexonia also feature distinct pros and cons. For example ranged units can attack from two tiles away but are unable to attack directly after moving from one tile to another.
You can train your military forces.
Each individual in your army will have their own stats. Some key statistics which are well worth paying attention to are your soldier's health stats, attack stats, defense stats, movement stats, range stats and sight stats. All of which can be upgraded as your empire grows from strength to strength and collects more resources.
You'll be able to wage war at sea or on land.
You may find that you're skilled at winning naval battles in which case you should invest a lot of your resources on building battleships. Alternatively you may prefer waging war on land in which case you should stock up on warriors, knights and heavily artillery such as cannons.
You get to decide which resources to collect.
While there are a wide array of natural resources which you'll be able to collect you'll get to decide which resources you'd like to concentrate on collecting. As an example you may want to focus on collecting gold in order to quickly increase the size of your army. Especially if you enjoy waging war on nearby tribes.
So if you enjoy civilization games which allow you to take a small tribe and to turn it into a dominant empire it's definitely worth downloading and playing Hexonia!
I hope you enjoyed this guide, please rate and share. If you have problems running Hexonia on your PC or any other issues, leave a comment below.