Candy Crush Jelly Saga for Windows 7/8/8.1/10/XP/Vista/MAC OS/Laptop
If you haven't heard about Candy Crush Saga then you've probably been hiding in a place that has no Wi-Fi. As you emerge from your internet-free zone and explore the new and exciting world of mobile apps, you can be forgiven for forgetting about Candy Crush Saga and jumping straight into this new tittle on the PC.
Gameplay
This is the much awaited sequel to the series that was developed by King and they have their sights set on the top of the download charts with this great addition to the series.
Candy Crush Jelly Saga for PC plays a lot like its prequel and other games developed by King, with players aiming to match scrumptious looking jelly-shaped treats by color to smash them and keep the screen from filling up. In addition to the new shapes, the game has a new storyline with the main protagonist, Jenny, rising up to a challenge from the Jelly Queen to spread the most jelly.
You spread the jelly by aiming your chained matches over bare spots on the board and the crushed jelly pieces spread their goo all over the bare spot. This new feature means that special pieces such as candy bombs have more importance then ever before because they spread jelly over wider areas than the regular pieces do.
To spice it up even farther the developers included boss-battles which are a welcome addition to this series that makes it well worth the download. In the boss battles each sweet move spreads Jelly and if your moves are Jellyicious enough to spread more jelly than the Jelly Queen, then you win.
Another new feature is the addition of the Pufflers. These annoying worms hide under layers on the board and if you're unlucky enough to uncover them then they move across the board and make it harder for you to clear barriers.
The Good
The candies look good enough to lick off of the screen and new sound effects help to keep you engaged in the gameplay.
Candy Crush Saga gained popularity on mobile devices, aimed at players who like to have their games available to them in their pockets however it is also available on PC with HD graphics. The graphics on Candy Crush Jelly Saga are light and fluffy and leave you with a good feeling but as every gamer knows, graphics aren't everything about a game.
The Bad
Games have to increase in difficulty as they progress in order to keep players interested however the difficulty curve in Candy Crush Jelly Saga on PC is a lot like running into a brick wall. The first levels are simple enough but all of a sudden you find yourself having to repeat levels over and over before you can advance.
Innovation is always a good thing, however this new feature takes some of the pleasure away from what people initially loved about Candy Crush, which is the matching, and the added complications may alienate a few players.
Conclusion
King have managed to keep the satisfaction of matching and crushing tasty-looking treats however doing it so that you can spread jelly takes away from the initial enjoyment of matching them. Adding new gimmicks to a formula that already worked well may not have been a good idea for them.
Even so, Candy Crush Jelly Saga for desktops is a welcome addition to the series for die-hard Candy Crush fans however it is not a ground-breaking tittle.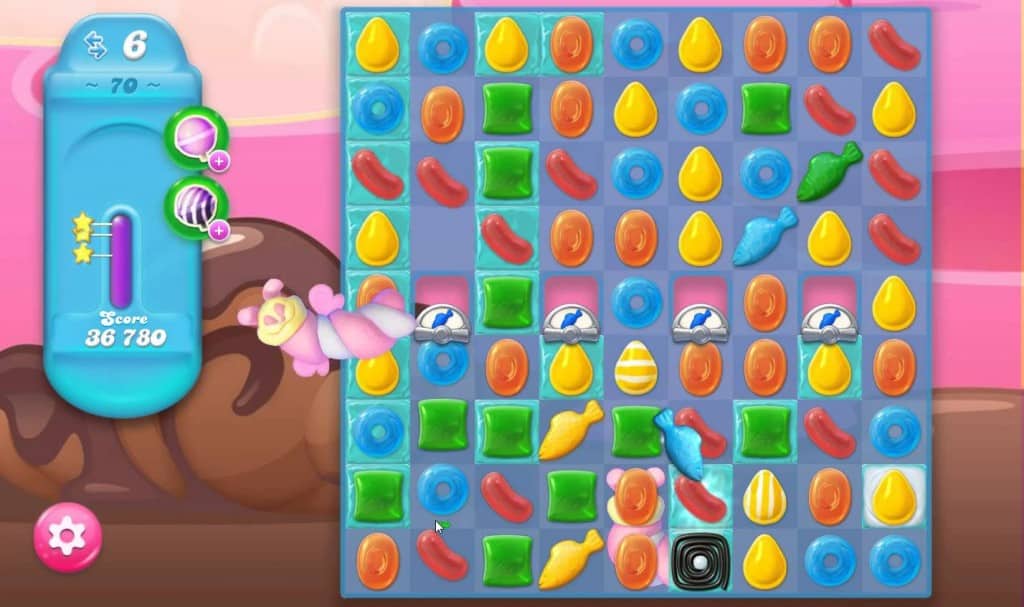 How To Play/Download Candy Crush Jelly Saga for PC
Follow the instructions below, it's really easy and it takes about 5-10 minutes to run the game.
Download Bluestacks from their official site
Run and Install it
Open the bluestacks app and setup your Google Play Store with your gmail, sometime it asks for phone verification
After that search for "Candy Crush Jelly Saga"
Click the Install button next to game icon
When it's done, you can find and play Candy Crush Jelly Saga in "All Apps" or in "My Applications" sections
Download Candy Crush Jelly Saga for Mobile and Tablet Devices
Google Play Store Link
Apple App Store Link
Windows App Store (also works with Windows 10 computers) Link
Candy Crush Jelly Saga Trailer
More Candy Crush Jelly Saga Tips Using Bluestacks
If Bluestacks don't work for you for some reason, you can try Andyroid
Sometimes when playing Candy Crush Jelly Saga , bluestacks ask you fee to pay but gives you option to download some apps. Every time it asks you just select "Install apps" and continue using it free.
You can configure your keys inside bluestacks. You can map specific key to specific location. And there is options for tilt, swipe, tap, move up/down/right/left…etc
I hope you enjoyed this guide, please rate and share. If you have problems running Candy Crush Jelly Saga on desktop or any other issues, leave a comment below.